Hair o' the Dog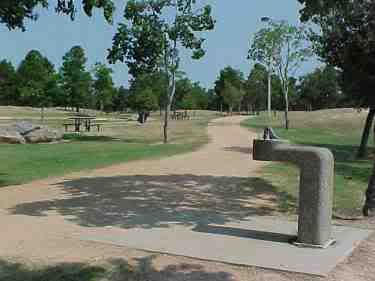 Ran, no, jogged the jogging loop at Peckham City Park one last time. Slowly, with legs recovering from the beating they took over the weekend. Looked to do 12 of the .76 mile long loops. In the beginning my stride resembled that of one of the ducks foraging around the pond. After 10 loops a different kind of weariness set into my legs that led me call it a morning. Besides, tapering has to be good for something.
I walked one lap w/ C to cool down. Total of 7.5 miles (running), didn't bother to time it lest I be tempted to do something stupid like play the negative split game.
I'm leaving Katy this morning, heading back up to Dallas with my in-laws and should blow back into Philly tomorrow. CNN says there's a flood watch in Philly; its beautifully sunny in the 60's over here. A taste of how the weather will soon be in Phila. Its been a fun stay here.