Negative Splits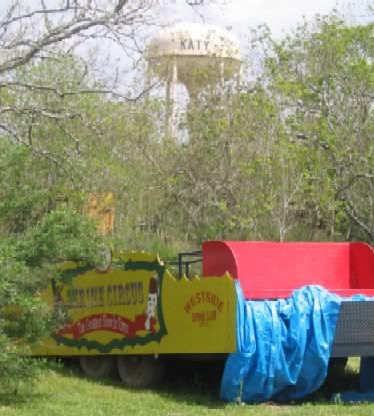 Made it to Katy yesterday, sitting on the exurban fringe of Houston. Its good to see C's family again and have more people per square foot crammed into a house than is recommended for maintaining sanity.
I had running routes all mapped out with Keyhole, but what Keyhole can't tell you is that there are no shoulders on any of the roads here. Aside from being in one of the more pedestrian-unfriendly states, Katy is also a big rice growing area, so many of the roads are narrow and elevated from the adjacent fields. I can't imagine drunk drivers last long here, as a small swerve would land your car in a serious ditch.
So, maintaining my mantra of flexibility, C., V. (one of the cuzzins) and myself went to the City park, which has a jogging path going around a fishing pond that is stated to be .76 miles. On the first lap around I started devising a game centered on how many laps I could keep up a negative split - i.e., how long can I run each successive lap faster than the last. This turned out to be a good workout to add to the repertoire.
The rules I established were that I was to run 12 laps, so for each of the 11 laps (last lap was a cooldown) I had to run faster than the last. If I ran a lap slower than the last I was "eliminated" and if I ran a lap under 4:51 (6:30 pace) I was "eliminated." This maximum speed is necessary to avoid running 5k race pace, as this is supposed to be an "easy" workout. Finally, the only time I could look at my watch was when I completed a lap. Thus the objective becomes to negative split, but by as little as possible.
Keeping in mind that, for a 3/4 mile loop, 6:00 is an 8 minute pace and 5:15 is a 7 minute pace, my splits were: 6:32; 5:52; 5:46; 5:40; 5:25; 5:16; 5:09; 4:59; 4:52; 4:51; 4:47; 5:59. So, by my rules I made it through 10 of 11 loops before getting "eliminated". Looking back, I did my first four well and then should have upped the pace a little less drastically afterwards. But that is the hard part, I thought I was running each of those middle loops at about the same pace as the last. And most importantly, it kept my mind occupied and happy.
9 miles in 65:13. And we all went out for donuts afterwards.