Hi & Bye
Don't have much time this morning, packing for a trip to the shore.
Had some downtime, both from running and from the blog. Last checked in on Tuesday I believe and didn't run on Wednesday and Thursday, mostly due to the crunch of work I had so I could clear up things for this trip. Although I hate missing that kind of running time, I'm always reassured that I still give my job a higher priority than my running.
Ran 4 miles in 33.52 yesterday morning and then ran the Media 5-miler yesterday afternoon. Don't have time, nor the inclination, to give the customary race report. I finished 14th (3rd master) in 28:06, about the same effort as my last two races given that the course was a bit tougher. It was a fun race, as we had a team of Philly Runners, KF was around, and various other folks. There were some good neck and neck finishes as well.
For the third straight week, I'm resolving to get back to getting regular high mileage weeks in. We'll see how that goes. In the meantime, I'll see about posting when I can to this blog from the shore.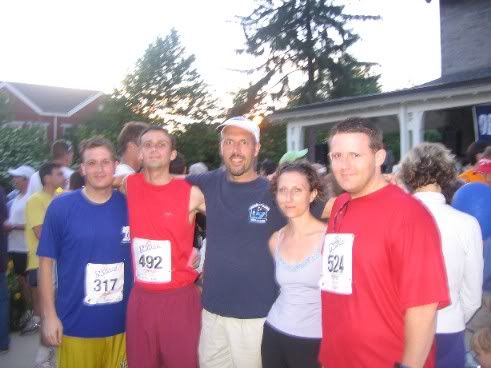 There is Liberal Media Bias (our running team)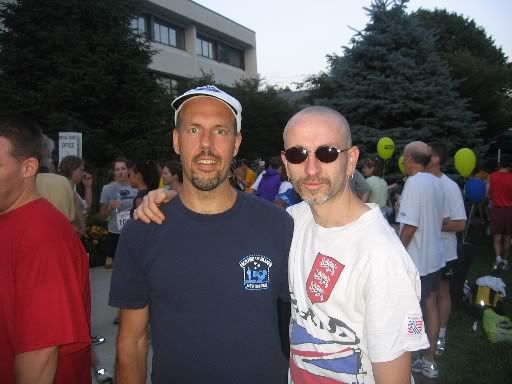 In what is becoming a post-race ritual, a shot of me and KF